Evening November 10, 2016 at the Radio and Television Hai Duong Province, Young Entrepreneurs Association of Hai Duong province in collaboration with the Secretariat of the Vietnam Youth Union Committee of the province celebrated its 60th anniversary traditional Vietnamese Youth Union Male (15/10/1956 -15/10/2016) and Vietnam Entrepreneur Day October 10th.
Attending were Mr. Nguyen Manh Hien, member of the Party Central Executive Committee, Secretary of the provincial Party Committee and Chairman of the provincial People's Council; Nguyen Phi Long, Secretary of the Central Division, Chairman of Vietnam Youth Union; Bui Van Quan - Chairman of the Vietnam Young Entrepreneurs; Nguyen Anh Cuong - Standing Member of Provincial Party Committee, Vice Chairman of the provincial People's Committee; and the leaders of the Union Central Committee, the Central Committee of Vietnam Youth Federation, Central Vietnam Young Business Association; the comrades of Provincial Party Standing Committee, the Standing People's Council, the committee, the Standing Committee of the provincial Fatherland Front, leaders of departments, provincial unions; Board Chairman of the Association, Provincial Youth Federation affiliated club; Young Business Association Standing periods.
At the ceremony, the provincial leaders have reviewed the 60 years of construction, striving and development, under the leadership of the Party and Uncle Ho, Youth Union of Vietnam Youth has not stopped growing, mature and develop, contribute greatly to the cause of building and defending the Fatherland Vietnam and the Socialist.
Central leaders of Young Entrepreneurs Association, Provincial leaders awarded merit certificates to 10 Entrepreneur of the year 2016. Mr. Nguyen Vu Truong chairman of Lilama693 Designing Industrial and system engineering joint stock company (company DSE) has been honored with this prestigious award.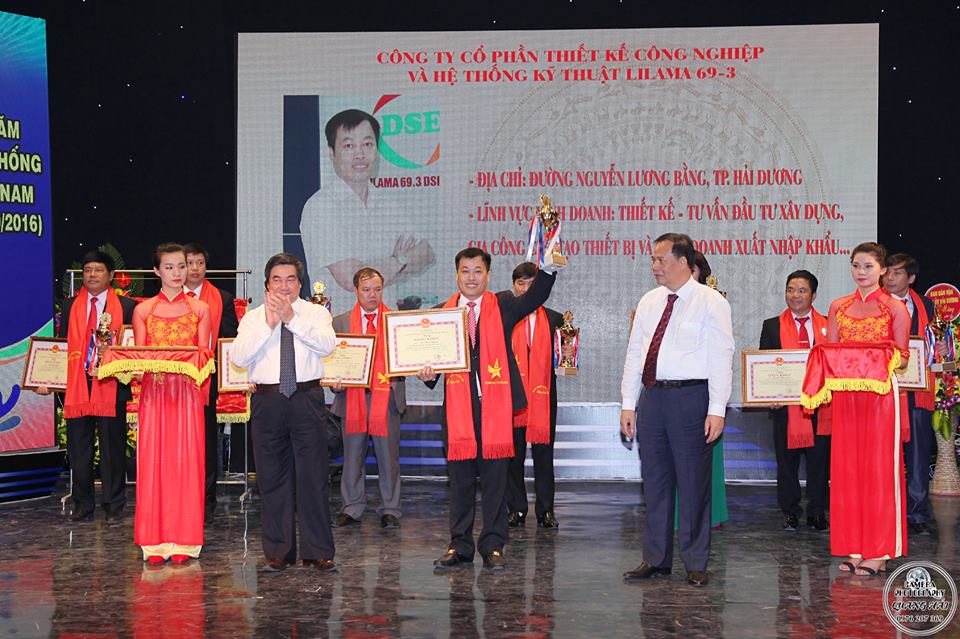 In the course of business activities, Mr. Nguyen Vu Truong led the DSE company achieved outstanding achievements as completion of major projects such as the design civil of the the largest cement plant in South East Asian - Xuan Thanh cement plant 12.5 million tons / year, making DSE company become the First Class design consulting firm in Vietnam. Also, Mr Truong has contributed to the company revenue increased the company DSE's revenue in 2015 compared with 2014 by 300%.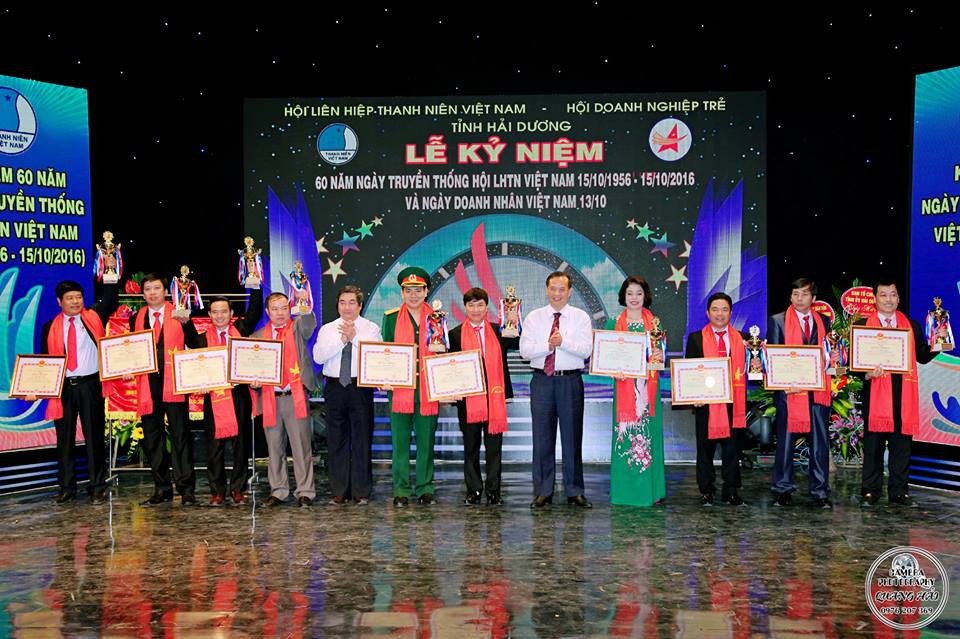 End of the ceremony, provincial leaders and young entrepreneurs Association has recognized the achievements of entrepreneurs Nguyen Vu Truong same officers and employees the company DSE has done during the past years, and wish the company continued DSE achieved much more success in the future.