Song Da Cao Cuong Joint Stock Company is the first unit in Vietnam to research, test and transfer technology of the production line of fly ash from ash residue of Pha Lai Thermal Power Plant by wet recycle technology and Synchronous, modern drying, ensuring productivity, quality, high efficiency and environment. Fly Ash of Song Da Cao Cuong is now widely available in domestic and foreign markets.
To facilitate and save freight costs, Song Da Cao Cuong Joint Stock Company decided to invest in system including fly ash ship unloader equipment at Port Xuan Hai, Nghi Xuan District, Ha Tinh Province to serve the process to transfer fly ash from the ship to the jetty.
By the high capacity and experience, Lilama 69-3 DSE is honored to be selected as the general contractor for the project. The contract was signed on January 7, 2019.

The process of designing, supplying materials and equipment, processing goods is conducted by DSE urgently, cautiously, ensuring European standards and ISO 9001-2015 quality process.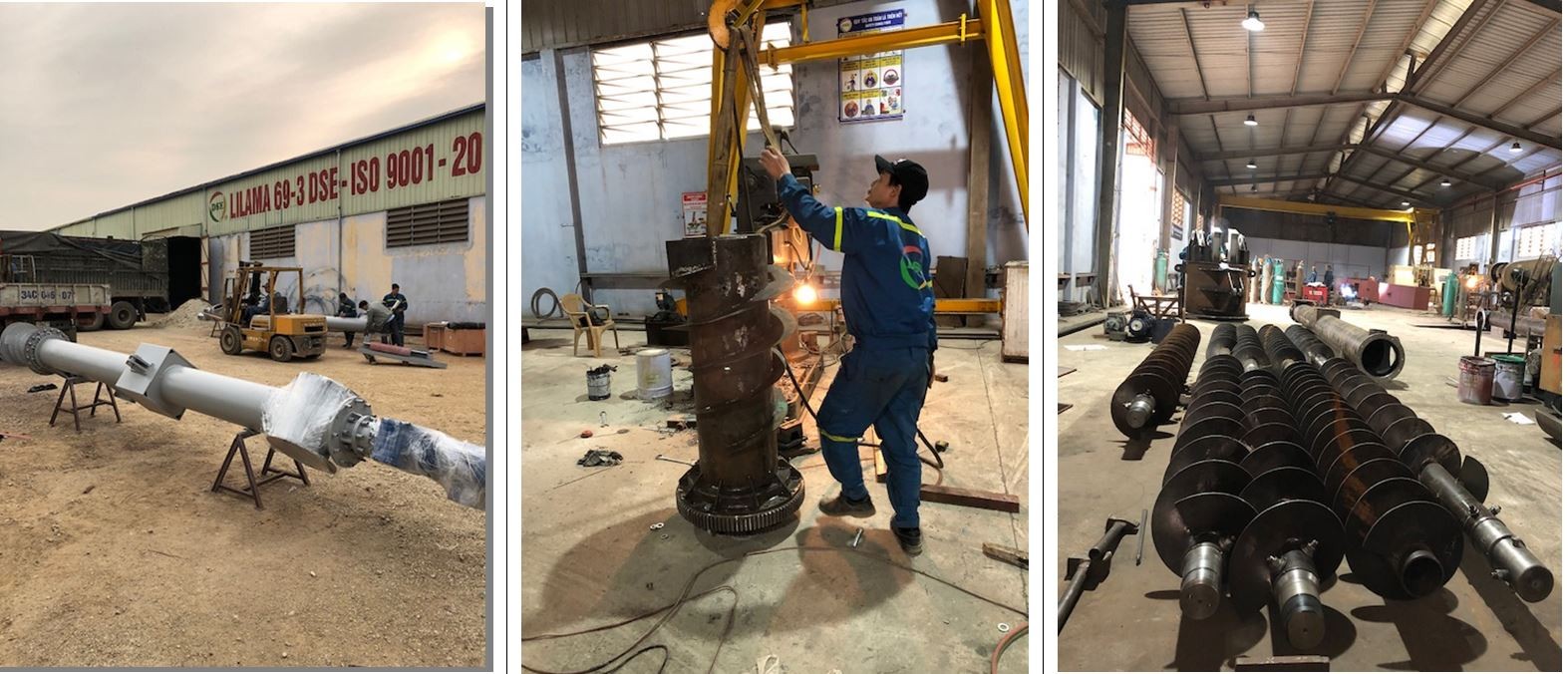 On 30/03/2019 equipment was installed, successfully tested and commissioning with a capacity of 120-150 tons / hour and was used commercially by Song Da Cao Cuong Joint Stock Company from the first day of trial run.
Promoting the capacity of available design experience, Lilama 69-3 DSE will continue to continuously improve the quality and improve the use of equipment to save time and finance for customers.

Author: Nguyen Van Minh