The goal of improving grinding productivity, using a variety of additives to reduce costs and produce many kinds of cement to meet the present demands of customers. Cam Pha Cement Company - Southern Branch has invested the building silo and dosing system for fly ash, ash and slag feeding to the hollow mills system at Southern Crushing Station - Ba Ria, Vung Tau province.
DSE is a contractor that is trusted by Cam Cement investor to assign the contractor to design, supply equipment, construct and install the equipment into operation.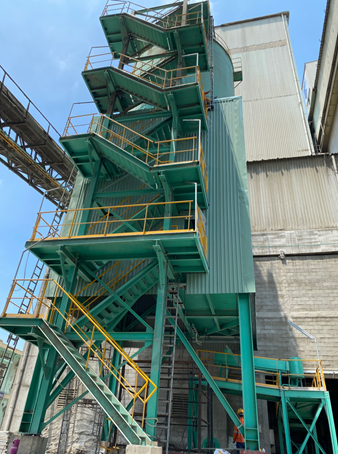 With the capacity and experience confirmed by DSE through a series of similar nature projects such as at Song Gianh Cement; Tam Diep Cement; Cam Pha Northen Cement and especially experience in implementing fly ash separation project of Sejong ENC Vietnam Project ... DSE has implemented the project at Cam Pha Cement Southern with very good progress and high quality and got the high appreciated from investor.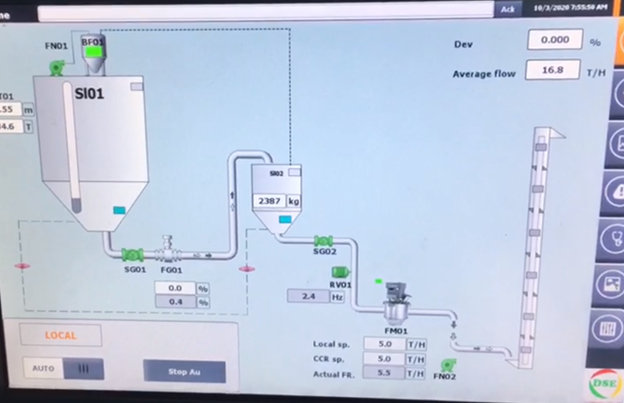 In this project, DSE has succeeded in providing equipment with a range of high-quality products, imported directly from G7 developed countries from IBAU, SCHENCK firms ... At the same time, the DCS system developed by DSE has also met the rigorous customer requirements for accuracy and efficient operation.
Success in this project once again created a highlight of DSE in the branding process and the company's reputation in providing customers with complete construction and solutions.